azure residences, azure urban resort residences, rio in azure urban resort residences,Gramercy residences, gramercy residences at century city,century city,knightsbridge residences at century city,knightsbridge residences,love moon,winalite,immigration services,company formations,courier,management & marketing services,international trade,import,export,investments,procurement,logistics,security consulting services
Love Moon

Love Moon sanitary napkin has become vital for every health-conscious modern woman. Not only should the sanitary napkin provide comfort and safety, but also enhances every woman's health and lifestyle...Love Moon Sanitary Pads does all this and more, making it an extremely unique and powerful product line in a huge Trillion Dollar Global Industry!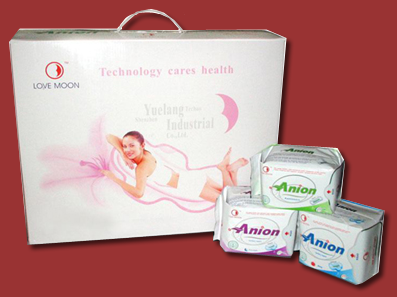 Love Moon Sanitary Napkin enhances your daily health with our proprietary "negative ions" tape embedded within every single napkin. These tapes release up to 5800 negative ions per cubic cm which has been proven in numerous scientific studies to protect against genital diseases, eliminating harmful bacteria, odour, enhance comfort and improve your health.
Our sanitary napkins have also been awarded numerous international patents and prestigious awards.
7 Unique Characteristics Every Woman Will Love About Love Moon:
* Enhanced Air Ventilation
* Patented Anionic Padding
* Highly Absorbent & Prevents Leakage
* Stringent Compliance to International Safety Levels
* Packaged in hygienic, air tight sealed packets
* Our Hi-tech Production Facility ensures highest quality standards
* Patented Self Test Kit Provided Free Of Charge

For more info pls email us at info@retac-asia.com or visit http://www.winalite.com.ph