azure residences,azure urban resort residences,rio in azure urban resort residences,Gramercy residences, gramercy residences at century city,century city,knightsbridge residences at century city,knightsbridge residences,love moon,winalite,immigration services,company formations,courier,management & marketing services,international trade,import,export,investments,procurement,logistics,security consulting services
The KNIGHTSBRIDGE RESIDENCES at CENTURY CITY

It is the luxury, prestige, central location and history of Knightsbridge in London that has inspired Makati's most desired new residential high-rise — The Knightsbridge Residences at Century City. A majestic structure striking a magnificent silhouette against the Makati skyline.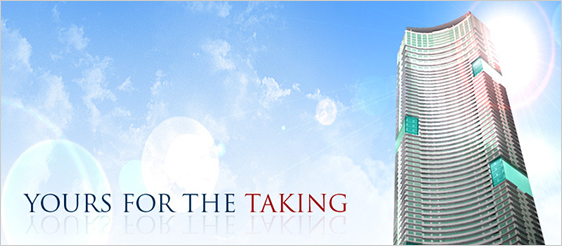 The Knightsbridge Residences will be the second residential tower to rise at Century City in Kalayaan Avenue, within the heart of the Philippines' Central Business District. Long renowned as the epicenter of Philippine social, cultural and financial activity, Makati is constantly evolving and reinvigorating itself, transforming into a true megalopolis that is poised to compete with other urban centers all over the world.

The Knightsbridge Residences at Century City marks the advent of a new era of high-rise living in the country. Your purchase affords you more than just the four walls of your unit. The tower is replete with innovative and pioneering amenities that will expand your home and allow your comfort to spill out. Foliage and water features; an observatory, "Lanterns" and a designer lounge, entertainment, dining and fitness areas - all these and more makes The Knightsbridge Residences a perfect haven for the successful, stylish citizen of today.
go to top

SMART LOCATION:
The Knightsbridge Residences is connected to the holistic live, work and play lifestyle of Century City in the heart of Modern Makati. The Knightsbridge puts all of Makati's best attractions right at your doorstep.

SMART USE OF SPACE:
With podular units that are Fully-Fitted, Fully-Furnished and combinable FOR MAXIMUM FLEXIBILITY.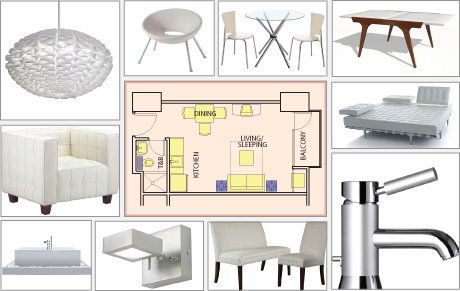 * PODULAR
* MYPOD UNITS
* FLOOR PLANS
* UNIT INCLUSIONS
go to top

SEXY ARCHITECTURE:
The Knightsbridge Residences introduces a sleek and future-oriented curvilinear design that is both iconic and breathtaking. A truly distinguishing feature, the Lanterns transform The Knightsbridge Residences into a shimmering beacon in the city, especially at night. The Lanterns are six level units with dramatic floor-to-ceiling windows that create iconic, sparkling glass boxes.

SEXY INTERIOR DESIGN OPTIONS:
Choose from any of the 5 sensational interior design themes to truly tailor-fit your home to your personality.
1. BRITISH MODERN: Interplay of old-world Europe and British contemporary flair.
2. CLASSIC: Timeless design in warm browns and cozy neutral shades.
3. CULTURE: A playful contrast of asymmetrical accents and contemporary finish.
4. MINIMAL: Sleek design topped off with sudden pops of bright red and gold.
go to top
SEXY VIEWS:
Affording you 360-degree panoramic views of the Makati skyline, Rockwell, Manila Bay and Ortigas. Atop the soaring tower is a first of its kind observatory and view deck that allows for a 360-degree vantage point that will rouse the emotions of delight and wonderment.

VIEWS FROM THE KNIGHTSBRIDGE RESIDENCES
South West towards the Makati Skyline
North West towards Manila and Mandaluyong City
North East towards Rockwell and Ortigas
South East towards Fort Bonifacio

AVAILABLE
The perfect real estate investment is one that affords you the luxuries of living in style at an affordable price. The most sought-after address, cutting-edge design, fully-fitted and fully furnished units, and a host of hyper-sized amenities are now yours to own.

WITH LOW MONTHLY, INTEREST-FREE PAYMENT TERMS.


go to top
HYPERSIZED AMENITIES
At The Knightsbridge Residences, you are given access to large designer convergence areas that effectively multiply the dimensions of your home. With hyper-sized common areas that serve as "extensions" of your pod, the building is transformed into a true Vertical Village that nurtures community and interconnectivity among residents.
Because your home is beyond just your four walls.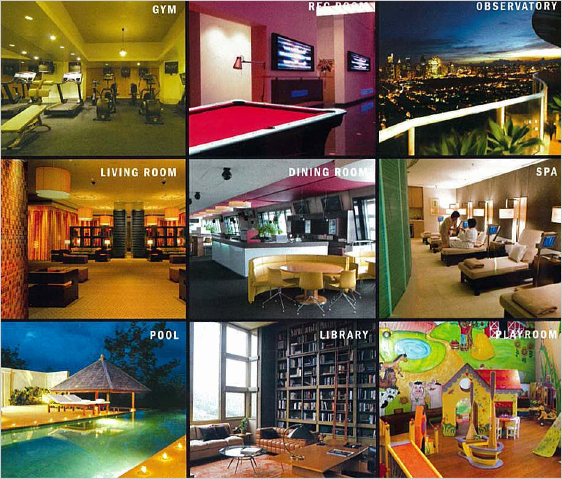 Other Amenities and Services
* Dry cleaning
* 24/7 electric and maintenance services
* Storage
* Property and lease management including security, asset maintenance, value enhancement and leasing services
go to top
For enquiries pls email us at knightsbridge@retac-asia.com or call us at (852) 3416 9898